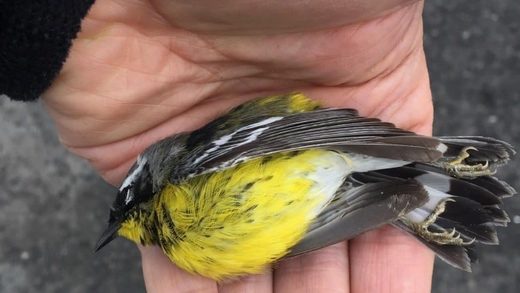 Campbellton, N.B., resident Geniva Anderson says she's found four dead birds in the past two days.
"We've been having a problem where little birds
would fly into our window, into our cars
," Anderson said. "Even if the vehicles were parked they'd fly into them, and they'd fly into our fence.
"Some do survive and then they're kind of knocked out for a little bit, but some die. They just don't make it."
Anderson said birds began "dropping like flies" earlier this week in Campbellton and surrounding areas.