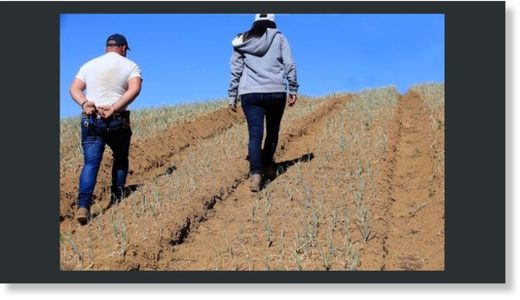 According to MAG officials, the region most affected by the drought, which has
affected products such as onions, potatoes, carrots, and beans, is the upper part of Cartago. Banana producers fear a 15% drop in exports due to the drought's impact in the Caribbean.
The drought, which has been caused by the absence of rains since October, resulted in the loss of up to 50% of the expected crops in onions, potatoes, carrots, and beans, in the upper area of Cartago. It has also affected the livestock sector in regions such as Brunca (south), according to officials of the Ministry of Agriculture and Livestock (MAG).
Other areas are already beginning to experience problems, even in crop areas that have irrigation, due to the low level of natural water sources. Such is the case of Llano Grande de Cartago, where surface water sources (rivers and streams) are running out of liquid, which will impact strawberry, onion, flower, and milk farming.