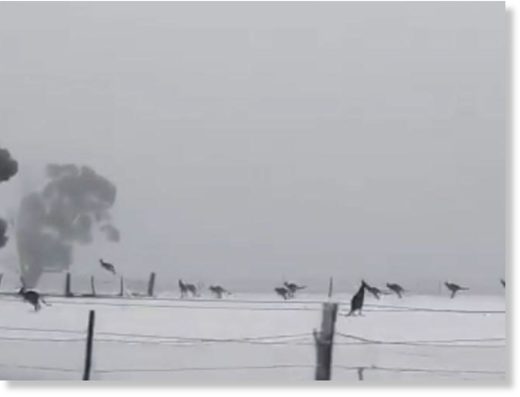 Australians have endured a bizarrely wintry weekend, with parts of the country's southeast
seeing snow for the first time in decades as an Antarctic vortex brought frigid conditions from the south.
The State of New South Wales' (NSW) iconic Blue Mountains ranges, just 50 kilometres west of Sydney, were blanketed in white on Saturday with shocked residents in Katoomba, Goulburn and the Central Tablelands waking to the unusual sight.
Meanwhile,
in the NSW Riverina region, the towns of Cootamundra and Tumut received their first snowfall since 1985 and 2000, residents told the Australian Broadcasting Corporation.