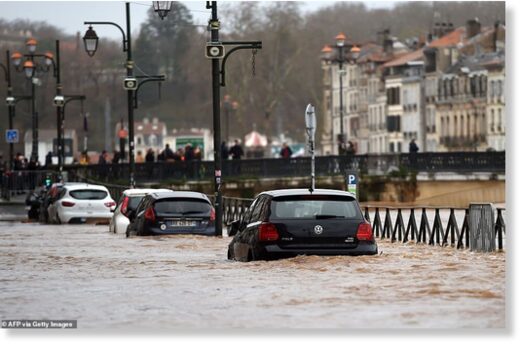 Firefighters rushed to rescue residents in France today as homes were drenched in three weeks of rain in just 12 hours, causing landslides and swollen rivers.
Heavy rains lashed a large swath of southwest France and northern Spain overnight, leading to evacuations of dozens of residents and rivers overflowing their banks. One person was reported dead in Spain.
Warm southern winds that have melted snowbanks in the Pyrenees mountains in recent days also contributed to the flooding, which could persist for several days.