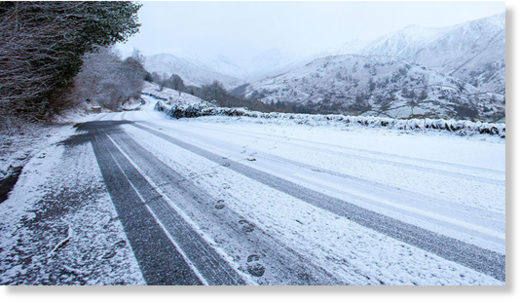 Roads in Armenia are mostly open to traffic as of 9am Tuesday, April 7, the Ministry of Emergency Situations reported.
The roadways leading to Amberd Fortress and Lake Kari of Aragatsotn Province are closed for an indefinite period of time.
Snowfalls are reported in Syunik Province, the towns of Gavar, Martuni, Chambarak (Gegharkunik Province), Tashir (Lori Province), Jermuk (Vayots Dzor Province) as well as in Dilijan serpentine and Saravan-Zanger section.