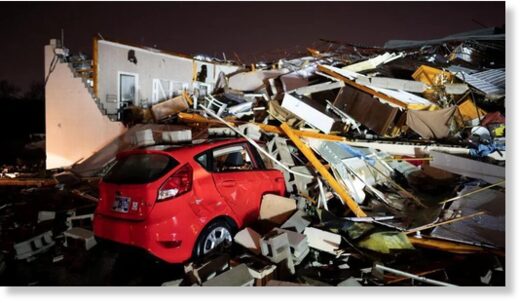 At least six people died after tornadoes and severe storms tore through parts of Tennessee on Saturday.
Buildings were reduced to rubble and communities were plunged into blackouts when extreme weather battered parts of the southern US state.
Three of the deaths were reported in a northern suburb of Nashville, the state's capital.
Two adults and a child were killed in the city of Clarksville, around 50 miles (80.4km) to the north-west.