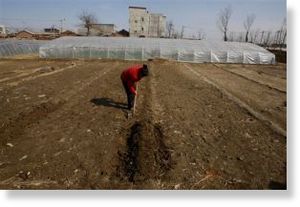 While the media made a big deal out of honey bees dying last year, bats are quietly suffering a similar fate. And the death of bats is an environmental disaster in the making. Every single bat in the United States may soon be dead. White-nose syndrome (WNS), a mysterious fungus that kills bats wiped out about 90 percent of the bats in Connecticut this past winter and the syndrome is now headed to Alabama and other southern states.
According to a report in the
Hartford Courant
(
Bats Die
), officials from the Connecticut Department of Environmental Protection have found "veritable bat catacombs" in the state's caves. The wildlife inspectors discovered thousands of dead bats stacked up along the ledges of cave walls.