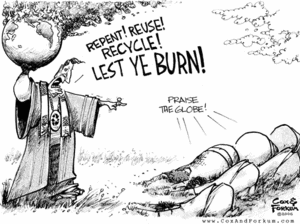 Police are investigating anyone who requested information from the university department at the centre of the 'climategate' scandal.
Norfolk Constabulary is trying to work out who stole thousands of emails from the Climatic Research Unit (CRU) at the University of East Anglia at the end of last year.
The emails, that were posted on the internet, appear to show scientists were unwilling to reveal data on global warming and led to an international scandal known as 'climategate'.
Already prominent climate change sceptics around the world have been questioned and members of staff at the university,
but is has now emerged that ordinary members of the public who did nothing more than request information are also being targeted.
Sebastian Nokes, a businessman and climate change sceptic, wrote to a national newspaper to complain.