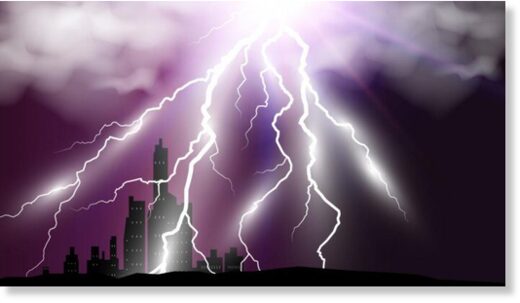 At least 12 people were killed due to lightning strikes in different parts of Jharkhand over the past two days, an official said on Saturday.
Lightning strikes killed a woman and her daughter at Barwadda area of Dhanbad district, while two people died at Bahragora in Jamdhespur and Chirodih in Gumla district on Friday, the official said.
Another death was reported from Lohardagga. On Thursday seven people were killed. One death each was reported from Chatra, Hazaribag, Ranchi, Bokaro and Khunti districts and two at Hussainabad in Palamu.