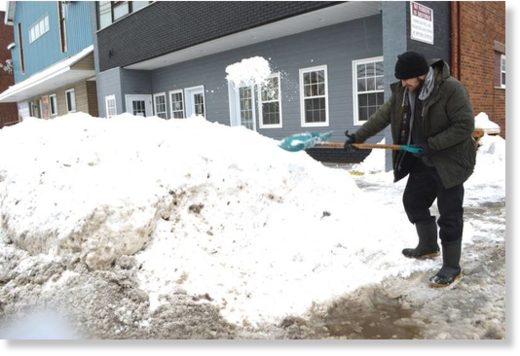 There has been no snow month like January — at least for 150 years.
Ian Hubbard, an Environment Canada meteorologist, said 179.8 cm of snow was registered at the Sydney airport in January, which is an all-time record.
"Records go back to 1870," he said. "It broke the previous record which was 163.03 cm in 1965."
Five January days registered at least 15 cm of snow and last year only five days registered that amount all winter.
In terms of snow accumulation, records at the Sydney airport from December, January and February, the most snowfall recorded was in 1965 — 426.1 cm. So far this year through December and January there has been 217 cm of snow.