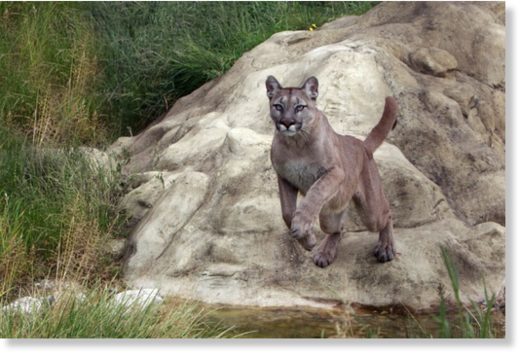 A 70-year-old hiker escaped with cuts on his arms and legs after fighting off a mountain lion in north-central Utah, the state's Division of Wildlife Resources (DWR) says.
Evan Ray Nilsen was hiking in Diamond Fork Canyon near Spanish Fork on Thursday afternoon when he says the lion leapt on him.
"A mountain lion hit me right on the side, knocked me down the hill," Nilsen said. "I kind of hunched up or folded up, and it come down around behind me," Nilsen told
KUTV.