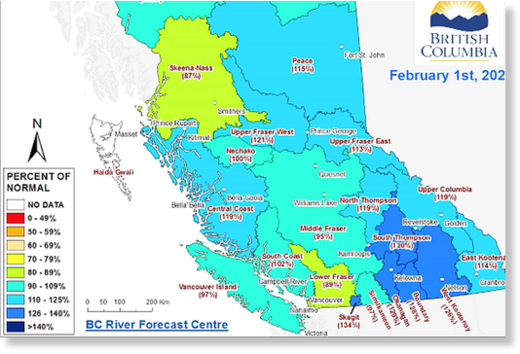 Flooding may be in the future as snow continues to accumulate to historic levels
Snow packs in the mountains of the Shuswap are well above normal for this time of year and have reached levels that might herald spring flooding.
According to a Feb. 1 report published by the BC River Forecast Centre,
snow pack in the South Thompson basin which includes the Shuswap is at 130 per cent of normal levels.
The Okanagan and Boundary basins to the south also have deep snow packs; they sit at 129 and 128 per cent respectively.