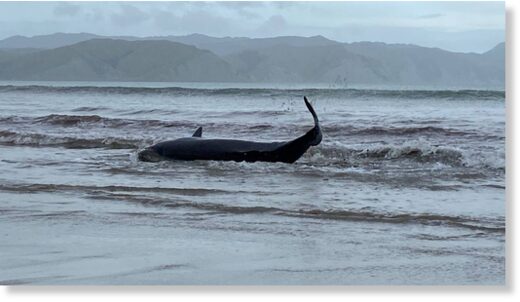 A pygmy sperm whale was euthanised and another, which appeared injured, died after washing up on Mahia beach
The Department of Conservation (DOC) received a report that two pygmy sperm whales were stranded on Mahia Beach in the morning on April 9.
One measured two metres in length and the other four metres, which suggested they may have been an adult and a calf. Both were back out at sea before DOC arrived onsite.
But DOC east coast operations manager Chris Visser​ said the smaller whale beached itself again a few hours later.