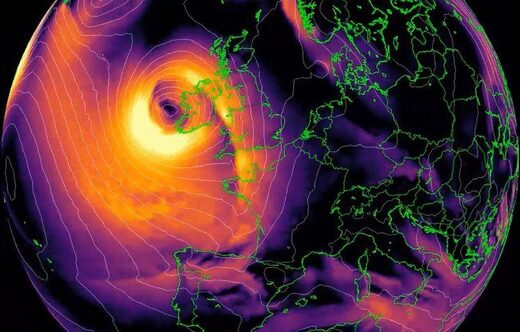 What started as a small disturbance in the Atlantic Ocean has explosively developed as a 'weather bomb' into Storm Barra, bringing strong winds, heavy rain and snow to Northern Ireland, with a yellow weather warning in place until 09:00 GMT on Wednesday.
In the case of Storm Barra the fall between midday on Monday and midday on Tuesday went from around 1010mb to 957mb (53mb),
more than twice the threshold to meet the criteria for explosive cyclogenesis (24mb drop in 24 hours). A DOUBLE BOMBOGENESIS!