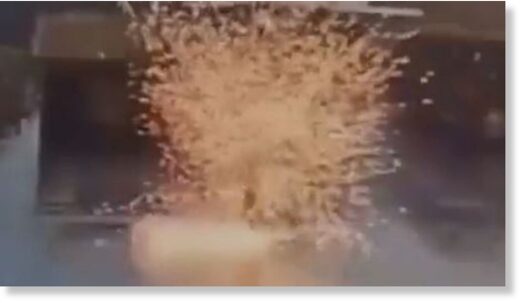 This is the incredible moment an umbrella being held by a security guard bursts into a ball of flames and sparks after it was struck by lightning.
The umbrella was zapped by a bolt which caused the man holding it to collapse.
Footage of the incident was filmed at a depot in the village of Sukapura in Cilincing, North Jakarta.
In the footage, the security guard walks across an open courtyard with an umbrella when lightning strikes.