Earth Changes
Xinhua
Mon, 21 Nov 2022 11:30 UTC
---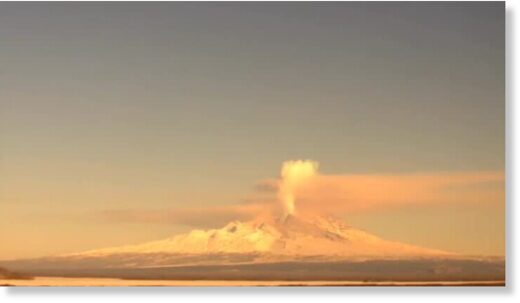 Towering clouds of ash and glowing lava are spewing from two volcanoes on Russia's Kamchatka Peninsula and scientists say major eruptions could be on the way.
The peninsula, which extends into the Pacific Ocean about 4,000 miles east of Moscow, is one of the world's most concentrated areas of geothermal activity, with about 30 active volcanoes.
The sudden new activity followed a strong earthquake on Saturday, news reports said.
---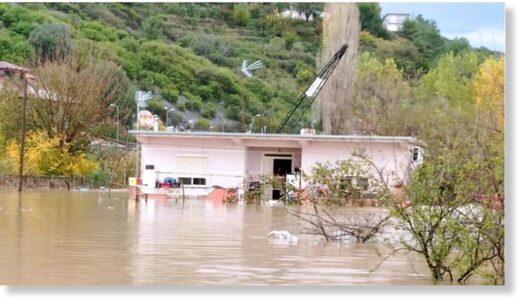 Floods caused by heavy rains pouring at the weekend killed two men in Albania's northwestern Shkodra region, police said in a statement on Sunday.
A 50-year-old man and his 18-year-old son died after their car was swept away by a stream while they were driving on a mountain road near Shkrel, the statement added.
Locals rescued a 14-year-old girl who was travelling with her brother and father whose bodies have not been found yet, police said.
At least seven families had to be evacuated from their homes in the Shkodra region, some 140 kilometres (87 miles) north of Tirana, while many others are threatened by floods and landslides, a defence ministry statement said.
Several hundred hectares (acres) of land in the region of Shkodra and nearby Lezha were flooded while local residents described the situation as "critical" after many streams burst their banks, damaging homes and infrastructure.
---
Aya Elamroussi
CNN
Sat, 19 Nov 2022 11:31 UTC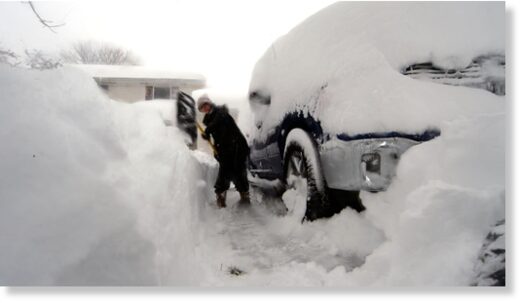 New Yorkers in the western part of the state are still being slammed with a massive snowstorm that has shut down roads, triggered driving bans and canceled flights the weekend before the Thanksgiving holiday.
By Friday evening,

5.5 feet of snow had covered streets in the town of Orchard Park

, New York, near Buffalo in hard-hit Erie County, according to the National Weather Service.
As the snowfall intensified, two county residents died from cardiac complications related to shoveling and attempting to clear the grounds, said County Executive Mark Poloncarz.
"We send our deepest sympathies and remind all that this snow is very heavy and dangerous,"
Poloncarz said.
Comment:
Update
ABC7ny.com
reports
:
Snow totals across the Buffalo area and northern New York from lake-effect snow in November 2022



The Buffalo metro area was hit particularly hard by historic lake effect snow, with some areas south of the city receiving more than 5 feet by early Saturday.

According to the National Weather Service, the suburb of Orchard Park, home to the NFL's Buffalo Bills,

reported 77 inches (196 centimeters)

by early Saturday. About 80 miles (129 kilometers) northeast of the city, the town of Natural Bridge, near the Fort Drum Army base, reported just under 6 feet.


The top 5 snowfall locations as of early Saturday afternoon are:

ORCHARD PARK in Erie County with

77 inches



HAMBURG in Erie County with

73.7 inches



NATURAL BRIDGE in Jefferson County with

72.3 inches



BLASDELL in Erie County with 65 inches

ELMA in Erie County with 58.2 inches
---
Gabrielle McCulloch
Stuff
Sun, 20 Nov 2022 11:20 UTC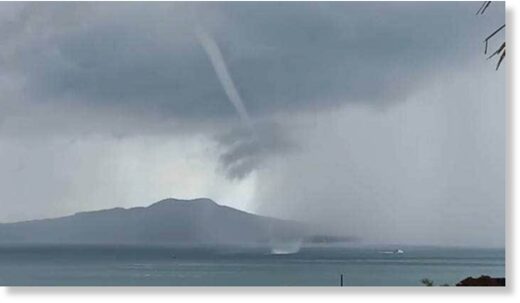 After a
day of thunderstorms
, two massive waterspouts were spotted off Auckland's coastline near Takapuna and also Piha.
Local Aisling Doyle was shocked when she saw one of the waterspouts
arching towards land
on Sunday afternoon.
"Suddenly, there was a massive funnel coming to the ground between it all. We'd just finished watching a documentary on storms - so we were like, woah! There's one in real life," she said.
"It went for about four seconds after I spotted it. I was at Birkenhead point looking out towards Takapuna."
---
Lucky Nkuyane
ofm.co.za
Sun, 20 Nov 2022 11:09 UTC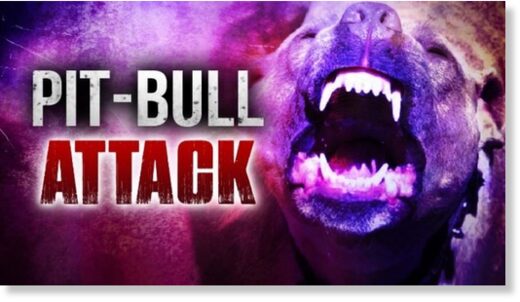 Another child was attacked and killed by a pit bull on Sunday 20 November 2022 in the Free State.
Police spokesperson, Mahlomola Kareli, confirmed to OFM News that a pit bull attacked a child in Hennenman, but says they are still gathering facts about the circumstances.
The attack comes a few days after Roseview Primary School pupil, 8-year-old Olebogeng Mosime, was attacked by their neighbour's pit bull in Vista Park in Bloemfontein on Saturday 12 November 2022.
This pit bull attack has since caused an uproar across the country and in the Mangaung metro.
Deputy Mayor, Mapaseka-Nkoane-Mothibi, has since revealed that strict measures lie ahead for pet owners in the Mangaung municipality as the metro moves to implement certain municipal by-laws for dog owners.
Nkoane-Mothibi, who spoke at length during the funeral of Mosime on Friday 18 November 2022, said as of January 2023, the city would require dog owners to have a licence and also to have some form of training to be the owners of any type of dog.
---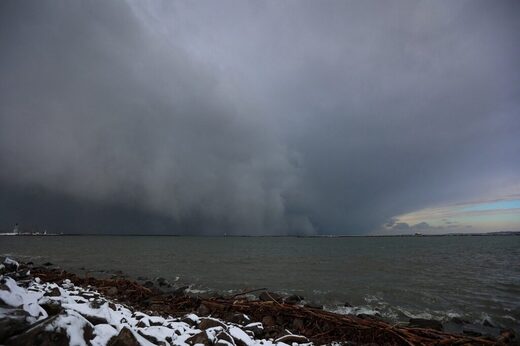 The weather in upstate New York is twisted!
A rare "snownado" was spotted over Lake Erie Friday as the Buffalo region continues to be
bombarded
with lake-effect snow in what could become a record-setting storm.
The weather phenomena, similar to a waterspout, but with frozen precipitation, was spotted just after 8:30 a.m. by storm chaser Simon Brewer, who estimated it was about a mile off the coast of downtown Buffalo.
"Was close enough & clear enough can confirm it was a waterspout by definition," Brewer tweeted, adding that he watched it rotate from the Erie Basin marina.
Comment:
More on the lake-effect storm. A view of the snownado starts at 2:05:
---
Richard Davies
Floodlist
Sat, 19 Nov 2022 10:48 UTC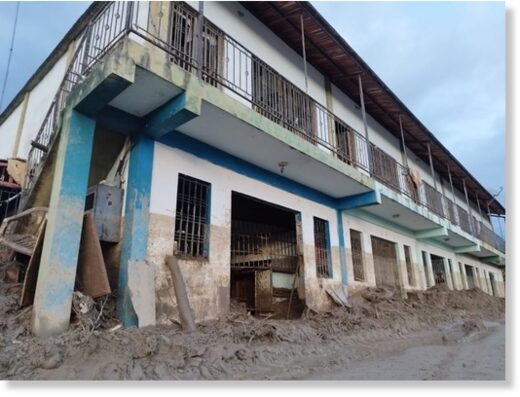 More heavy rain, landslides and floods have caused damage and fatalities in northern Venezuela. According to government figures,
almost 100 people have now lost their lives as a result of heavy rains in the country over the last few months.
Táchira State, Venezuela
The state government of Táchira in Venezuela reported heavy rain from around 11 November 2022.
Táchira Civil Protection reported 49 mm of rain in 2 hours.
One person died in floods in Uribante Municipality. Flooding and landslides caused damages in the municipalities of San Cristóbal, Andrés Bello and Cárdenas. Over 400 families were left isolated in Monte Carmelo in Andrés Bello municipality.
Mérida State, Venezuela
---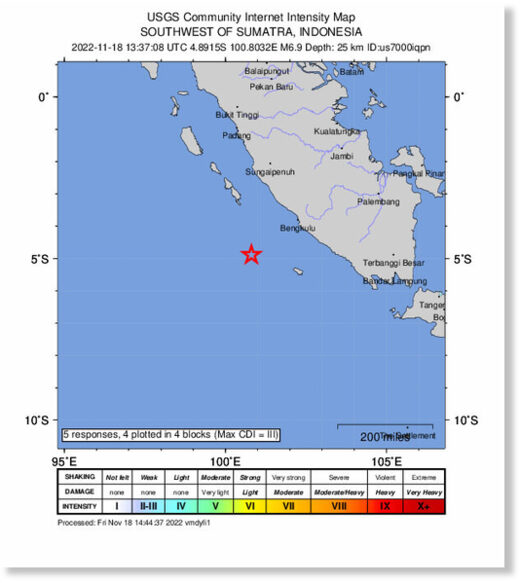 A 6.9-magnitude earthquake struck off western Indonesia Friday, the United States Geological Survey said, with no immediate reports of damage.
The quake hit just after 8:30 pm (1330 GMT) at a shallow depth, with an epicentre near Enggano, a small outlying island about 155 kilometres (95 miles) southwest of Sumatra's Bengkulu, the USGS said.
A magnitude 5.4 aftershock struck the same area at 9:07 pm (1407 GMT), USGS said.
"We have checked with authorities on Enggano island, the closest to epicentre and they reported the earthquake was felt weakly there, so far there has been no reports on damages or casualties, but we are still doing more assessment," spokesman of the national disaster mitigation agency Abdul Muhari told AFP.
---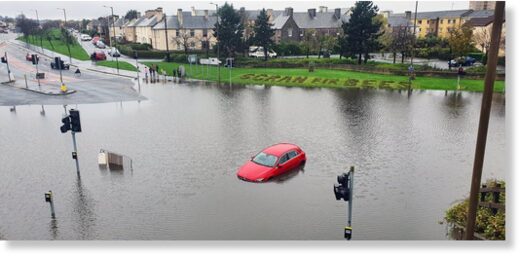 Schools have closed, roads left impassable and rail journeys heavily disrupted as heavy rain drenched parts of Scotland.
Elsewhere in the UK, rivers burst their banks, sometimes trapping drivers, after the torrential downpours on Thursday.
A Met Office amber weather warning, the second-highest, was in place until 9pm covering an area that included Aberdeen, Stonehaven, Montrose and the eastern Cairngorms.
Forecasters warned communities could be cut off, homes and businesses flooded and there was a "danger to life from fast-flowing or deep flood water". Parts of the Grampians and Cairngorms could expect to have more than 150mm of rain with areas around Inverurie, Brechin and Ballater particularly badly affected.
---