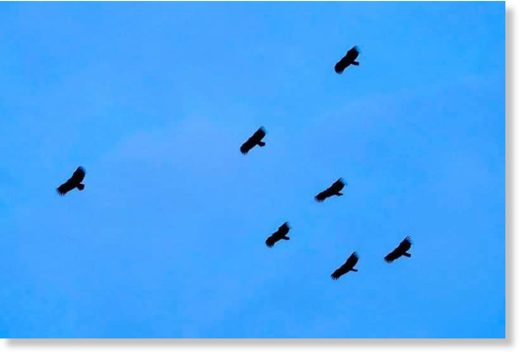 Vultures have descended on Singapore like, well, vultures, triggering birdwatchers into a frenzy with rare sightings of the large carrion birds.
Himalayan vultures have been spotted in various locales including Bukit Timah and the Central Business District. One person had a lucky, close encounter with the Central Asia native last night after finding it just hanging out in the middle of a street near Maxwell Road.
"Impossibly large bird, spotted in Singapore!" read the post on beauty page
Kirari Labo
. It included a photo of the big bird totally owning the street like a boss. The bird then flew away, showing off its large wingspan as it soared over the vehicle, a moment caught in another video.