Heavy rain and flash flooding have caused havoc across the country as more storms swept through the UK.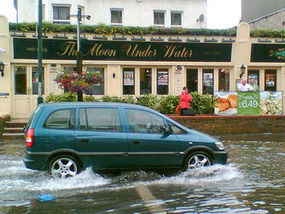 ©Daily Express
A car drives through a flooded street in Newbury, Berkshire.
An eerie darkness descended during the height of the monsoon-like outburst, with some areas getting as much as four to five inches of rain in one day - twice the average for the whole of July.