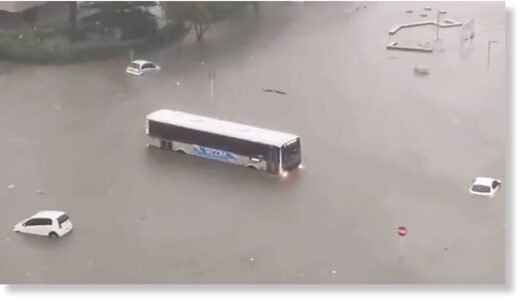 Some areas in the city of Montevideo dawned Monday literally under water following unprecedented heavy rains which caused damages to various homes and a traffic chaos, in addition to power outages, which reportedly affected some 12,000 users.
The storm reached its fiercest moment at around 6am, although social media users had been reporting all night that the situation was getting critical in different areas.
Sources from Uruguay's weather agency Inumet quoted by local media reported unofficially that in two hours more than 100 millimeters of rain had fallen in Montevideo.
In two hours Montevideo experienced what usually takes a whole month to fall, it was reported.