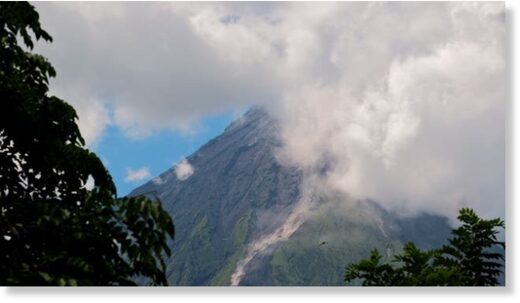 Philippine troops, police and rescue workers began forcibly evacuating residents near Mayon Volcano on Friday as its increasing unrest indicated a violent eruption of one of the country's most active volcanoes is possible within weeks or days.
The area within a 6-kilometer (3.7-mile) radius of Mayon's crater is supposed to be off-limits due to possible volcanic emissions, lava flows, rockfalls and other hazards. But many poor villagers have built houses and tended farms in Mayon's danger zone over the years.
President Ferdinand Marcos Jr. said an evacuation of residents from the permanent danger zone was underway and promised to provide aid to the displaced until the crisis ended.
"Right now, what we are doing is preparing and moving people away from the area so that, should the time come, I hope it doesn't happen...we're ready," Marcos told reporters. "But unfortunately science tells us that may happen because the lid or the cap on top of the lava is slowly rising."