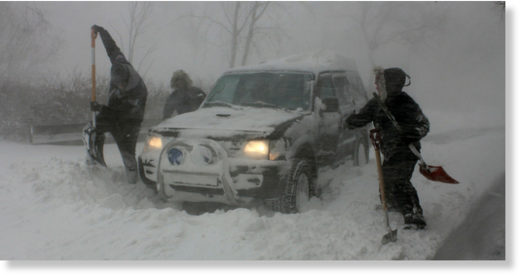 Severe weather hit every part of the country over the weekend, with the exception of the capital area,
Morgunblaðið
reports.
In the West Fjords, the Icelandic Coast Guard ship
Þór
was on stand-by in Ísafjarðardjúp fjord, where
the wind speed reached 50-60 knots, and visibility was next to none.
"We are ready, should we be needed," Captain Halldór B. Nellett told
Morgunblaðið
yesterday.
"For the past few days, roads have been impassable, and all flights have been canceled to this area. The only passable route is by ship. "
On Saturday,
Þór
sailed to Ísafjörður to pick up coronavirus samples, which it transported to Arngerðareyri - at the innermost part of Ísafjarðardjúp fjord. There, the ship sailed as close to the shore as possible, where some crew members went by boat the last stretch to shore. On the dock, rescue workers awaited them and received the samples, which were subsequently transported to Reykjavík for analysis.