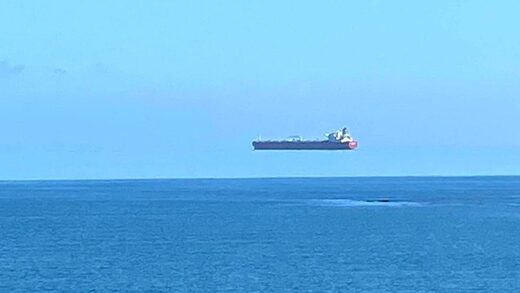 Images of what appears to be a hovering ship have been captured as the result of a rare optical illusion off the coast of England.
David Morris took a photo of the ship near Falmouth, Cornwall.
BBC meteorologist David Braine said the "superior mirage" occurred because of "special atmospheric conditions that bend light".
He said
the illusion is common in the Arctic, but can appear "very rarely" in the UK during winter
.