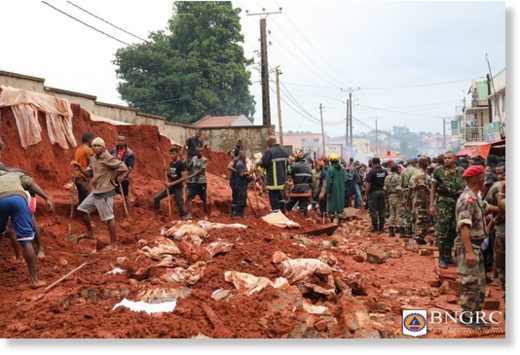 Continued heavy rain over the last 2 weeks
has caused death and damage in regions of Madagascar, including the capital, Antananarivo. More severe weather has been forecast, with warnings issued for heavy rain, strong winds and rough seas.
The country's disaster agency BNGRC reported severe damage in Antananarivo after heavy rain on 08 January, 2020. According to BNGRC, 4 people died and over 40 houses were damaged or destroyed, leaving 136 people displaced and almost 400 affected.

During the same period, media reported that 2 people had been swept away by flood waters in Andapa in the northern Sava Region.
Around 60 people were rescued from the flooding.