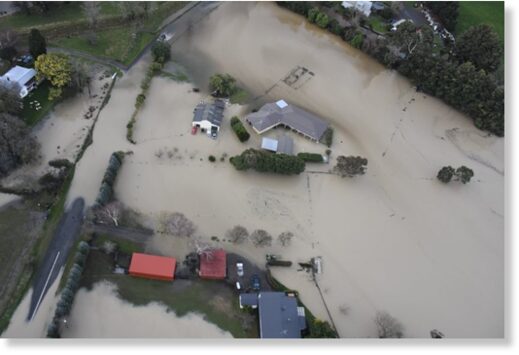 Hundreds of people evacuated their homes after severe flooding in the Marlborough Region of New Zealand from 16 July 2021. The District of Marlborough has declared a state of emergency.
Some areas of the region recorded more than 300mm of rain in 48 hours to 18 July 2021. Onamalutu recorded 212mm of rain in 24 hours on 17 July. Tunakino Valley recorded 103.5 mm the previous day.

River levels jumped and officials said it was the largest ever recorded flood in the region.
The Wairau River at Barnetts Bank reached 8.946 metres and a peak flow of 6,040 cubic metres per second on 17 July.
Deputy Mayor Nadine Taylor said "Our stop bank network held up very well considering this is our largest ever recorded flood - a far bigger event than the previous biggest in 1983. The Council has invested a lot in river flood protection works since 1983 - this was a test of the quality of that work. We kept everyone safe and that was our number one priority."