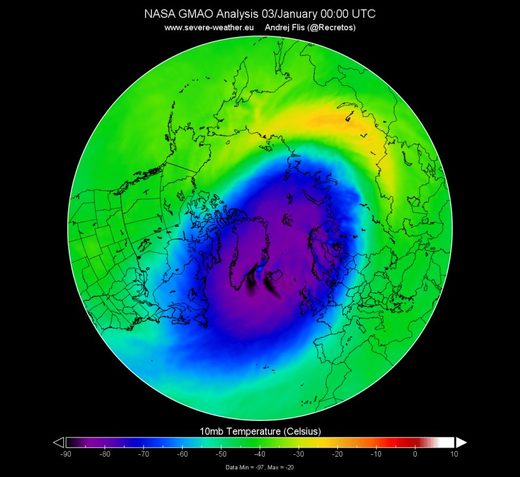 The polar vortex has been gaining strength and has reached its peak climatological strength. It is set to be connected with the lower levels, pushing its influence on the weather patterns.
On January 3rd, a radiosonde has made measurements of the mid-stratospheric layers. Measuring over Reykjavik, Iceland
, it has recorded the lowest temperature in the stratosphere in the past 40 years, at
-96°C (-141°F)
. The image and data below from the
Universtiy of Wyoming
, shows the direct measurements made, where we can see the temperature line disappearing below -90°C near the 20mb level. The raw data shows the temperature and altitude, where we can see the -96°C being reached at 17.2mb level, which was around 25.6 km altitude.