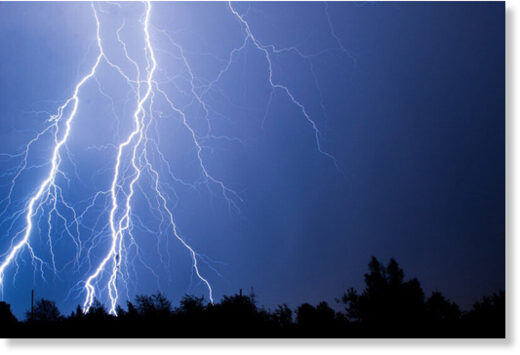 A sudden thunderstorm in parts of East Midnapore and West Midnapore early on Tuesday morning claimed four lives, all agricultural workers, as they were struck by lightning.
At Dubda village in East Midnapore's Egra, farmer Aurobindo Bera, 40, was killed on the spot when lightning struck him, while his wife Mira was seriously injured. The couple were working at their agricultural plot when the accident happened. Mira was rushed to Egra Super Speciality hospital for treatment.
"The incident occurred when a group of farmers was running for cover at the onset of the sudden storm," said an eyewitness.
At Kanpur village in Potashpur station area, Ramkrishna Paikhara, 38, was killed under similar circumstances when farmers were working in an open field. While Paikhara was killed on the spot, his companions suffered injuries and were rushed to the block health centre for treatment.