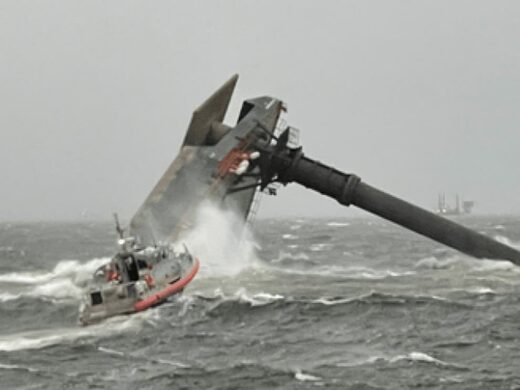 Twelve people are reportedly lost at sea following the capsizing of a vessel in so-called "microburst" winds off the coast of
Louisiana
.
Officials from the
US Coast Guard
were assisting in the search for survivors on Tuesday afternoon, with reports of "multiple people in the water" from at least one vessel,
Fox 8
reported. Others are also assisting in the search.
Six individuals were rescued from the water, with as many as 18 thought to be on board the vessel that capsized in storm winds, south of Grand Isle, Louisiana, in the Gulf of Mexico.
The vessel, according to the Coast Guard, is a 129-foot lift boat, the Seacor Power. Similar boats are used in the operation of offshore drilling sites.
It was thought to be caught in 75mph winds before capsizing.
A weather warning was issued by the
US National Weather Service
for "very strong winds" earlier on Tuesday.