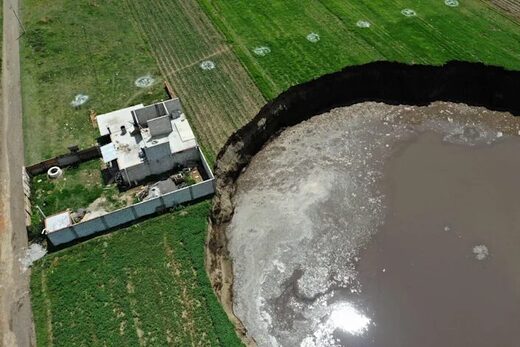 A deep and massive sinkhole has opened up in Mexico, measuring 300ft in diameter and expanding rapidly to threaten a large farmhouse.
The gaping sinkhole is more than 60ft deep and located in Santa María Zacatepec, Puebla state. It has also filled up with water, said state governor Miguel Barbosa Huerta at a press conference on Monday.
Dramatic images showing the scale of the hole have been widely shared online - but when it was first spotted on Saturday it measured just 15ft across. The family living nearby say it grew suddenly in the space of just 24 hours after a loud thud was heard, reported
Newsweek
.