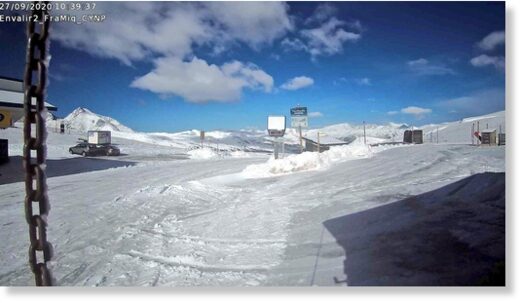 That's winter, as in WINTER.
Up to half a meter of snow in high altitudes,
while the meteorological station of Cogulla, in Cerler registered the minimum for the country on Sunday with
-5.9 degrees.
The Cogulla meteorological station, located in Cerler, at 2,300 meters, registered the minimum in the country on Sunday at -5.9 degrees.
Torla was the second coldest with -1.9 (in Cebollar, at 1,900 m) and Panticosa, the third, with -1.1 (in Petrosos, at 1,850). Among the top ten places, the 2 degrees of Benabarre also stand out, as this station is located in a population center.