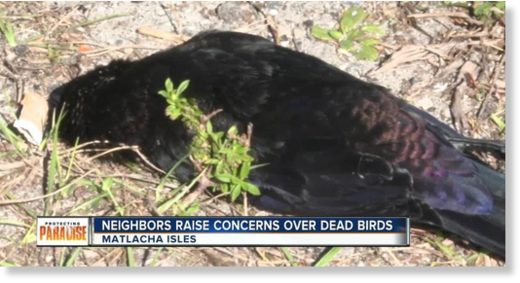 Neighbors said dead birds have been showing all over Matlacha Isles for the last few days.
Beatrice Storino counted up to 20 grackle birds since Friday.
"I hope it's not a flu or something that's going around that can contaminate the other birds or the fish," she said. "Just like to know what the heck's going on."
Frances Martorella has a few ideas of what might have caused all these bird death.
"I thought maybe somebody's poisoning them. Or they've got a disease or something that's killing them," she said.