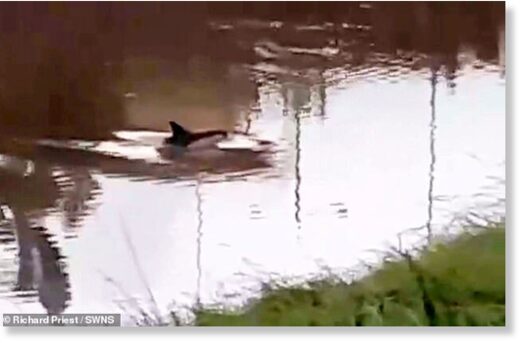 A couple taking a walk by their local river were shocked to see a dolphin surfacing in the water - 13 miles away from the sea.
Richard Priest, 32, and his wife Serena, 41, were strolling along the edge of River Nene in their home town of Wisbech, Cambridgeshire, when they spotted a fin in the water.
In footage filmed by Mr Priest on August 23, a dolphin can be seen gliding along the surface of the river.
'I was going for a walk with my wife and just by luck, I saw a big ripple in the river, then the dolphin fin popped out the water.
'I thought it was strange and the dolphin must be lost as I have never known a dolphin to be in the river so I reported it to Sea Watch Foundation who were very surprised.'