Gilbert Adikpeto remembers the night he lost much of his shorefront home, literally washed away by the sea.
"We were asleep with the children when there was a deafening noise from the living room. I got up in a panic and the whole room had disappeared under the waves," said the 62-year-old retired railway worker, still in shock two months later.
Adikpeto's story could become all too common, experts warn.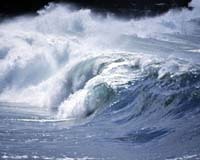 ©Unknown