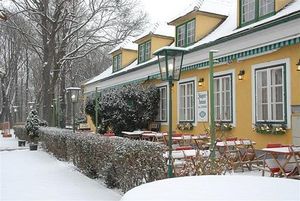 Austria's provincial capitals are expected to see their earliest snowfalls in history today (Mon) as Arctic air sweeps the country.
Josef Haselhofer from Vienna's Central Agency for Meteorology and Geodynamics (ZAMG) said today (Mon) Arctic air would probably result in the first snow cover in provincial capitals before 20 October in history and said Innsbruck, Salzburg and St. Pölten were likely to see snow.
He said as much as 30 to 40 centimetres of snow was likely down to 1,200 metres and snow could fall as low as 400 metres later this week, adding it had already begun to fall in Vorarlberg. He also predicted low temperatures would be minus five degrees at higher elevations and zero degrees in the lowlands by Thursday morning.
Haselhofer warned of possible impassable snow drifts in some places and the danger of avalanches in low-lying areas.
Car club ÖAMTC reported today that chains were mandatory for all vehicles on stretches of the Arlbergstraße (L197), Lechtalstraße (L198) and the Silvretta-Hochalpenstraße (L188) in Vorarlberg.
The club said snow was falling down to 1,500 metres and the snow line would drop to as low as 900 metres in the province before it stopped snowing there.
The record for early snow in provincial capitals was set in 2007, when snow remained on the ground in some of them from 20 to 24 October. The average high in October, according to ZAMG, is 15 degrees.
The snow warnings come after weather records tumbled last week, with a number of places seeing records for the highest October temperature in many years, according to ZAMG.
It said records had been set on 7 October in Vienna-Donaufeld, with a high of 28.6 degrees, the highest in 50 years, and in Großenzersdorf, Lower Austria, with a high of 28.5 degrees, the warmest October day there in history.