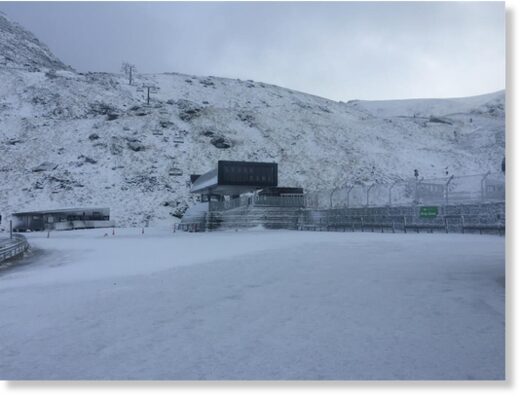 The unsettled summer is continuing in the South Island today, with snow on the mountains and more wild weather on the way.
There's fresh snow on the tops around Queenstown today, after a dusting on some peaks in the Lakes area yesterday.
Weatherwatch says temperatures will be down in many places as a storm near Stewart Island slowly tracks eastwards, dredging up the cold change.
The forecaster said most of New Zealand would be below average today temperature-wise, and single-digit highs were likely through some parts of Otago and Southland,