Earth Changes
---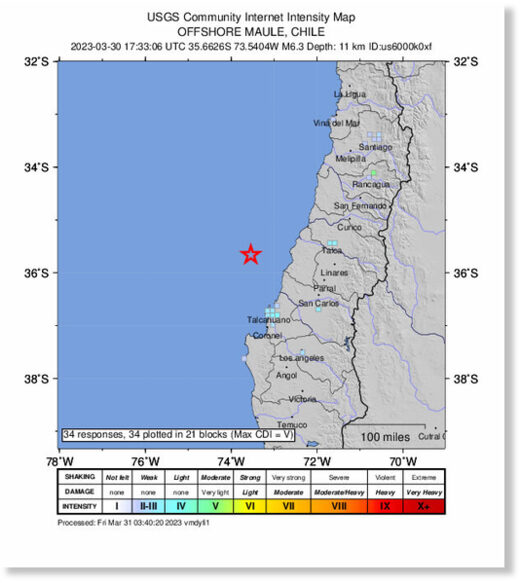 An earthquake of magnitude 6.3 struck offshore central Chile town of Maule on Thursday.
A magnitude 6.3 earthquake struck off the coast of Maule, Chile on Thursday, the European-Mediterranean Seismological Centre (EMSC) said.
The quake was at a depth of 15 km (9.32 miles),
EMSC said.
Source: Reuters
---
Ismaeel Naar
Gulf News
Thu, 30 Mar 2023 12:46 UTC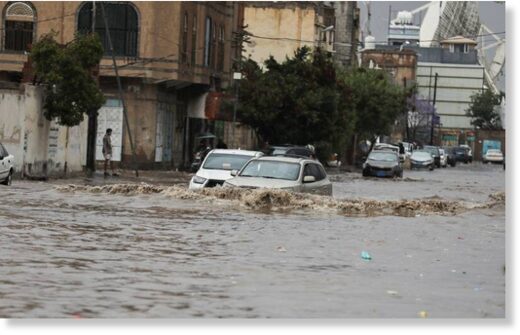 Torrential rainfall across Yemen caused widespread flooding that cut off several towns, local media reported.
The rains started overnight and continued into Thursday morning.
Reports said that Hadramawt province recorded the most rainfall overnight, with the rain damaging dozens of homes and cutting off several towns.
Videos online showed flooding on several roads linking Seiyun district and Mukalla, the main city in the eastern province.
Parts of Shabwa province in Yemen's south-east suffered heavy rains concentrated in the districts of Rudum, Beihan, Mayfaa, Markha and Ain.
---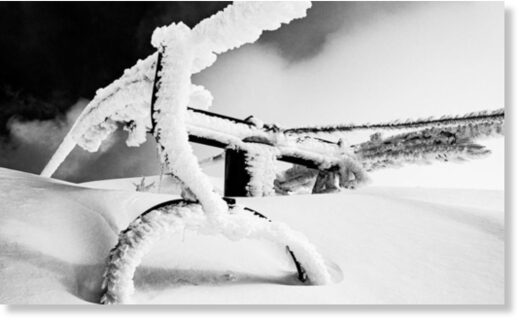 After 30″ of snow overnight, Mammoth Mountain, CA, has officially surpassed its all-time snowfall record, making 2022/23 the snowiest season EVER at Mammoth Mountain.
"With 28-30" of snow since yesterday afternoon, we just blew through our all-time season snowfall record of 668". We've received 695" of snowfall to date at Main Lodge, making the 22/23 season the biggest in our history! 🤯

To our employees, to this community, to all of you who have battled the elements this season - YOU are the stuff of legends. Thank you, thank you, thank you. 💪🏽 It's going to be a legendary spring up here and we'll be open daily through at least July!"

- Mammoth Mountain
The resort has seen 870″ of snowfall at the summit
and currently has a 275-336″ base.
---
Benedict Tetzlaff-Deas
Mirror
Fri, 24 Mar 2023 11:23 UTC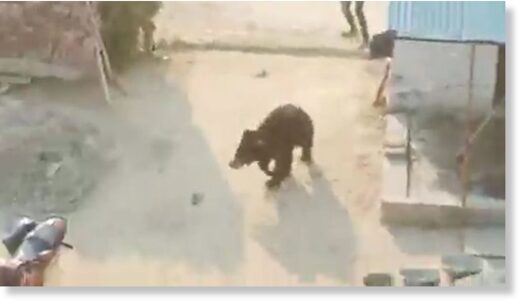 A wild bear left locals stunned after it was filmed going on a wild rampage through a sleepy village.
Footage captured from a rooftop shows the large animal wreaking havoc as it charged at villagers into the settlement and attacked a number of people.
The ferocious bear even broke into someone's home by smashing through a wall, according to local reports, injuring several people inside.
Villagers repeatedly chased the bear, throwing objects at it in an effort to scare it off.
At one point, the bear is seen rapidly turning around to chase a villager behind a house after he attempted to scare it away.
---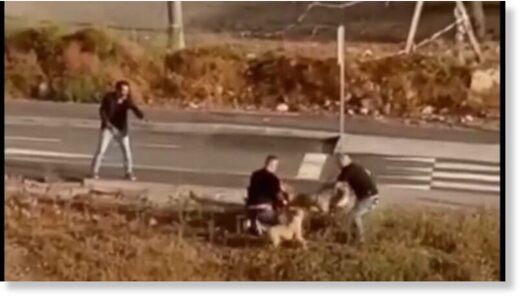 Three Spanish police officers attacked by dogs shoot one in Granadilla de Abona, while they were conducting an operation
A dog has been shot after four of them attacked police officers working on an operation in the regions of Granadilla de Abona in Tenerife, Spain.
According to Diario de Avisos, the incident took place on the morning of Wednesday, March 29, at 11.30 am, when two dogs attacked several Policia Nacional officers who were carrying out an operation of which no further details have been revealed.
---
Richard Davies
Floodlist
Thu, 30 Mar 2023 09:15 UTC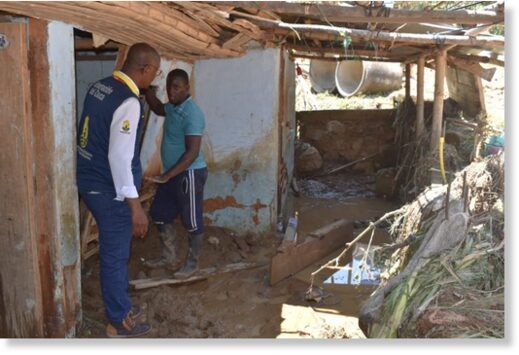 Heavy rain in the Cauca Department of Colombia has taken its toll over the last few days, with hundreds of families affected by flooding and landslides in the municipalities of Suarez, Caloto, La Vega, Jambaló and Santander de Quilichao.
Several rivers including the Quilichao River broke their banks in Santander de Quilichao on 24 March 2023. The local government reported one fatality and more than 500 families affected.
Cauca disaster authorities reported flooding in Caloto after the overflow of the El Palo River, also on 24 March.
A landslide occurred in the La Vega municipality on 24 March, affecting 65 people. A landslide was also reported in Jambalo municipality on 24 March. Ten homes were damaged and 30 people were affected.
---
Richard Davies
Floodlist
Wed, 29 Mar 2023 18:46 UTC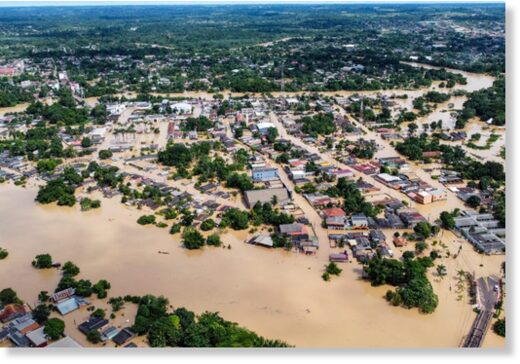 Rising levels of the Acre River along the borders of Acre state in northwestern Brazil and Pando Department in northern Bolivia.
Heavy rain and the overflowing Acre River flooded wide areas of the city of Rio Branco, the capital of the state of Acre in Brazil, on 23 March 2023. The city recorded 124.4 mm of rain in 24 hours to 23 March 2023, according to figures from Brazil's Instituto Nacional de Meteorologia (INMET).
The Acre River at Rio Branco jumped from around 8 metres to 15.80 metres in 24 hours. The flood level here is 14 metres.
Streets and homes were damaged across 10 neighbourhoods including Placas, Calafate, Belo Jardim II, da Paz and Hélio Melo. Authorities helped to evacuate some residents who took refuge in school buildings in the Conquista neighbourhood.
---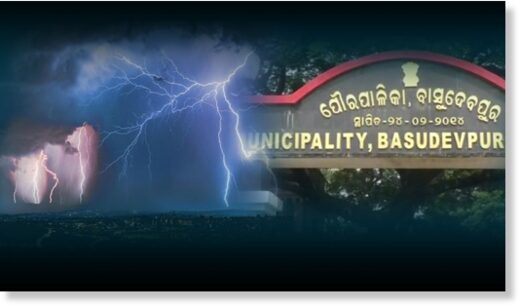 Different parts of Odisha have been witnessing rains and thunderstorms under the influence of western disturbance.
While heavy rain lashed several districts of the state for over a week, more than 5,000 lightning strikes have been reported in Basudevpur area of Bhadrak district within half-an-hour on Wednesday. Five people are stated to have been killed in this event, sources said.
Meteorologist Umashankar Das of Bhubaneswar Meteorological Centre said in a tweet that more than 5000 lightning strikes occurred in Basudevpur area of Bhadrak in just 30 minutes.
Quoting local source, he said unfortunately five people died because of this severe lightning event.
---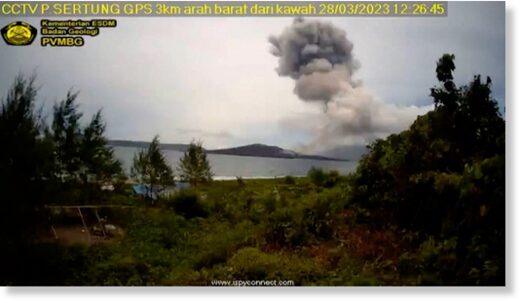 The offspring of Indonesia's infamous Krakatoa volcano erupted several times on Tuesday, sending a huge volcanic ash tower some 2,500 meters (8,200 feet) into the sky.
Mount Anak Krakatoa, which means Child of Krakatoa, erupted four times, officials said, with the biggest followed by another that sent a column of smoke and ash 1,500 meters above its crater.
"This is part of an eruption phase associated with the formation of a new body for the volcano," Oktory Prambada, an official at the Center of Volcanology and Geological Hazard Mitigation, told AFP.
In 2018, its crater partly collapsed when a major eruption sent huge chunks of the volcano sliding into the ocean, triggering a tsunami that killed more than 400 people and injured thousands.
There were no immediate reports of injuries or damage on Tuesday.
---