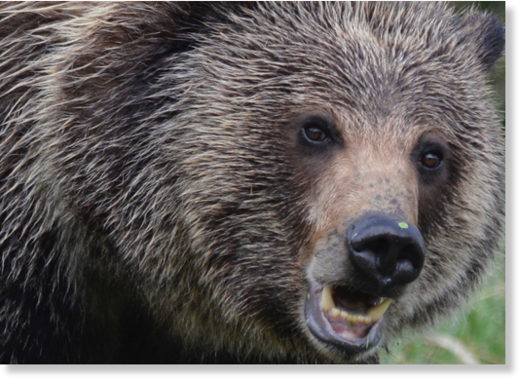 A French composer on a trip to Canada's Northwest Territories to record the sounds of nature was attacked in his tent in the middle of the night and killed by a grizzly bear earlier this month. Such an unprovoked attack is rare, according to wildlife officials, although large carnivore attacks on humans are on the increase worldwide. Grizzly bear attacks on humans in Wyoming are part of that worldwide trend.
A new paper published in the journal
Scientific Reports
examines brown bear attacks on humans worldwide between 2000 and 2015. The report reinforces what we already suspected: attacks have increased significantly and are more frequent at high bear and low human population densities.
Researchers tallied 664 attacks on humans during the 15-year study period, including 183 in North America, 291 in Europe, and 190 in Russia, Iran and Turkey. There were more than 60 other attacks in Japan, Nepal, and southeastern Europe in which not enough information was available for their inclusion in the analysis.