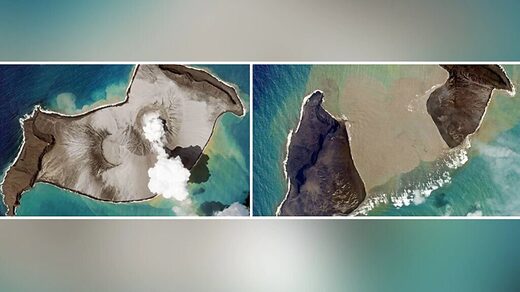 Aerial images taken of Tonga on Tuesday offered the first glimpse of the destruction inflicted by the volcanic eruption and tsunami — as the government revealed all homes on one of its islands were wiped out and at least three people had been killed.
In its first
statement
since the Hunga Tonga Hunga Ha'apai volcano erupted three days ago and triggered 49-foot tsunami waves, the Tongan government said the kingdom of islands had suffered an "unprecedented disaster."
At least three people have been confirmed dead, including British charity worker
Angela Glover
, 50, and two Tongans — a 65-year-old woman and 49-year-old man — who lived on separate low-lying islands.