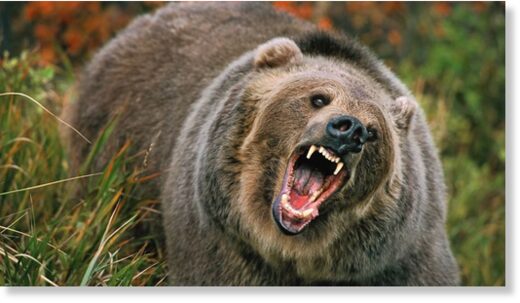 An attack by a brown bear is suspected after a body found on Mount Daisengen in the Hokkaido town of Fukushima on Nov. 2 was identified as a university student from the prefectural city of Hakodate.
Hokkaido Prefectural Police's Matsumae Police Station announced on Nov. 4 that DNA analysis confirmed the body is of Kanato Yanaike, 22, who had gone missing while on a mountain climbing trip. The cause of death was hemorrhagic shock. A brown bear carcass was found near the body, and the police are investigating on the assumption that he was attacked by the bear.
According to the police station, Yanaike had told an acquaintance that he was going mountain climbing on Oct. 29, and his car was found left at the starting point of a trail on the 1,072-meter-high mountain.
The location where the body was discovered is close to the site where three other men were attacked by a brown bear on Oct. 31, leaving two of them injured. The men resisted the attack with a knife and chased the brown bear away. Authorities including Hokkaido police are investigating the latest case as a possible series of attacks by the same bear.
On Nov. 6 or later, the Hokkaido Research Organization will investigate the stomach contents recovered from the brown bear carcass