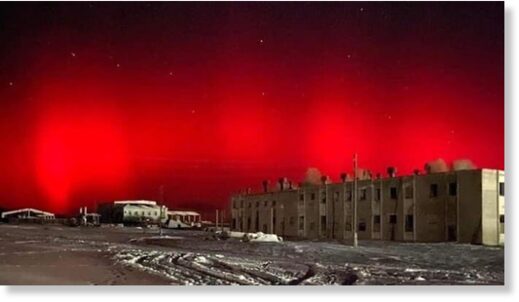 In an extraordinary celestial display, the skies over Mongolia turned deep, blood-red as the country experienced one of the rarest auroral events on Friday and early Saturday.
The intense colouration is attributed to the initial impact of a significant solar storm that collided with Earth, creating a spectacle that left onlookers in awe.
The phenomenon, known as an aurora, typically occurs closer to the poles and is often green in colour. However, the auroras seen in Mongolia were of a striking crimson hue, a rarity caused by the interaction of solar particles with oxygen at high altitudes — over 241 kilometres above the Earth's surface, where the atmosphere is much thinner.