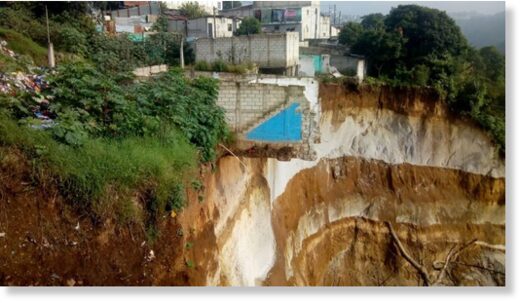 Heavy rainfall has affected several departments of Guatemala since 12 September, causing flooding and landslides.
According to figures from Guatemala's meteorological agency INSIVUMEH, Yepocapa in Chimaltenango department
recorded 154.9 mm of rain in 24 hours to 13 September. During the same period, Mazatenango in Suchitepéquez recorded 125.7 mm of rain, El Tigre in Peten 125.3 mm and La Aurora Airport in Guatemala City 76 mm.
In a statement of 16 September, the country's National Coordination System for Disaster Reduction (CONRED) said that over 25,000 people have been affected by floods, landslides or rain-related incidents. As of 16 September, 11 people were evacuated and over 100 homes damaged but no fatalities were reported.