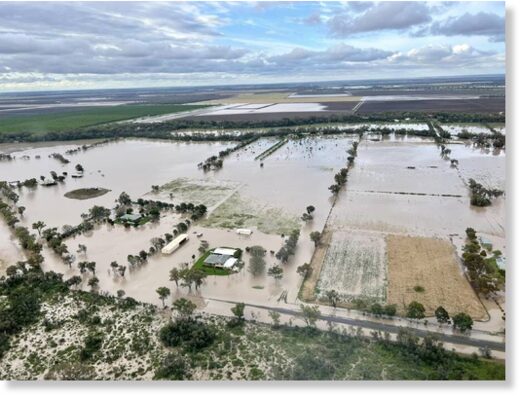 A survey of the state's flood-affected farmers has found significant losses across many regions, leading to massive costs as most of the damage is uninsurable.
More than two-thirds of respondents to the NSW Farmers Flood Impacts survey were experiencing flooding for their second year in a row, with more than three-quarters saying they had planted less than half of their usual winter crop this season in response to the wet weather.
NSW Farmers President Xavier Martin said the financial impact was set to be enormous, with harvesting efforts delayed by several weeks as floodwater continued to wreak havoc on roads and paddocks.
"Farmers are saying they're a bit over it, frankly, and it's not hard to see why," Mr Martin said.