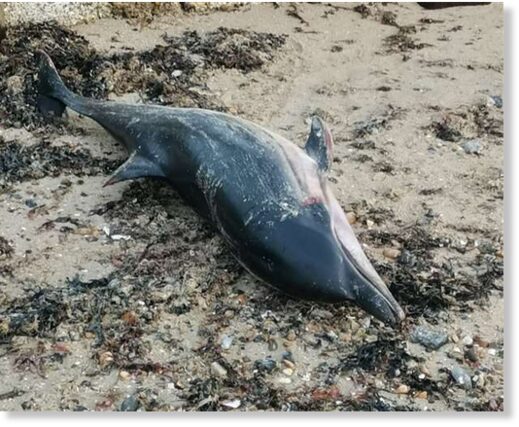 The body of a dolphin species rarely seen in UK waters has tragically washed up on a seafront.
Beachgoers sadly discovered the dead striped dolphin in Minnis Bay, near Margate, following yesterday's high tide.
Although they are widely distributed throughout the world, the striped dolphin is usually found in deep tropical to warm temperate oceanic waters.
They are usually seen in groups of up to 100 and usually feed on a diet of fish or cephalopods, such as squid.
Male striped dolphins can grow to lengths of about 9ft, while females can reach up to 8ft.