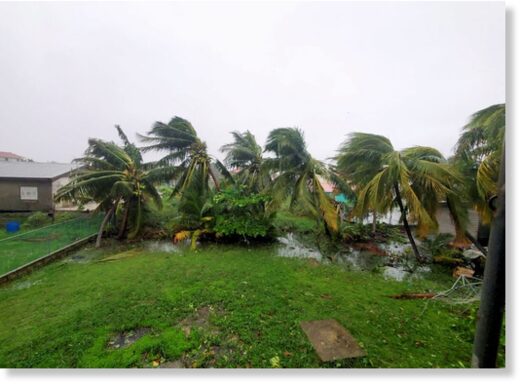 On Wednesday, November 2, hurricane Lisa made landfall near Belize City, in the Central American nation of Belize. The U.S. National Hurricane Center said Lisa had
maximum sustained winds of 85 mph at landfall.
The storm's center was about 10 miles southwest of Belize City and moving west at 12 mph. Off the coast of Belize, heavy rain has started and there is some storm surge.
A storm surge likely raise water levels by as much as 4 to 7 feet above normal tide levels near and to the north of where the center of Lisa crosses the coast of Belize.