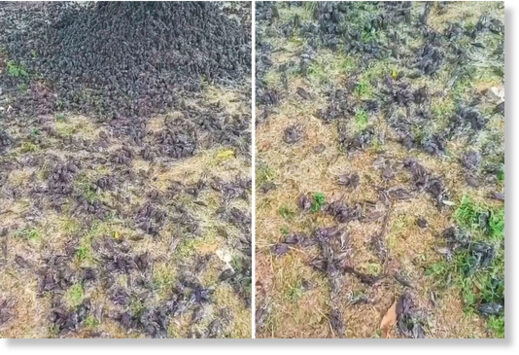 On September 9, 2021, footage was released of hundreds of sparrows falling from the sky and dying in Bali's Gianyar regency, with authorities initially dumbfounded by the whole situation.
The incident occurred in a cemetery, and was recorded by a local who could be heard being extremely puzzled at the sight of
hundreds of dead (or nearly dead) avians on the ground.
Reports coming from the area indicated that the mass die-off happened immediately after a period of rainfall and heavy wind, and some social portals even guessed that it was the weather conditions that had caused the phenomenon.