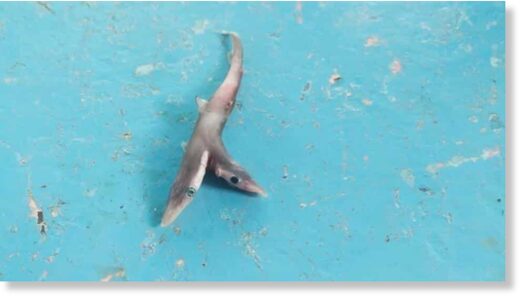 A fisherman found a two-headed baby shark off the Palghar coast. As per scientists, such double-headed sharks were quite rare in the wild.
Arare two-headed baby shark was found by a fisherman in Palghar.
As per a report in
The Hindustan Times
, a fisherman from Satpati village in Palghar discovered the six-inch shark with two heads in his by-catch on Friday.
The report said fisherman Nitin Patil took photos and videos of the baby shark as he was confused by the anomaly.