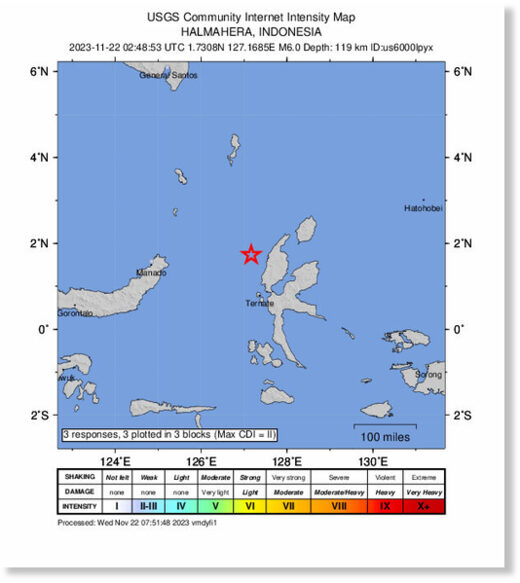 A powerful earthquake with a magnitude of 6.0 struck the eastern side of Indonesia on Wednesday, leaving authorities on alert but with no immediate reports of casualties or damages in the affected area.
The earthquake's epicenter was located 94 kilometers (58 miles) west of Tobelo in Indonesia's North Maluku province, and it occurred at a significant depth of 116 kilometers (72 miles).
Despite the strength of the quake, Indonesia's Meteorology, Climatology and Geophysical Agency reassured the public that there was no potential danger of a tsunami. However, they cautioned about the possibility of aftershocks, urging residents to remain vigilant in the aftermath of the seismic event.