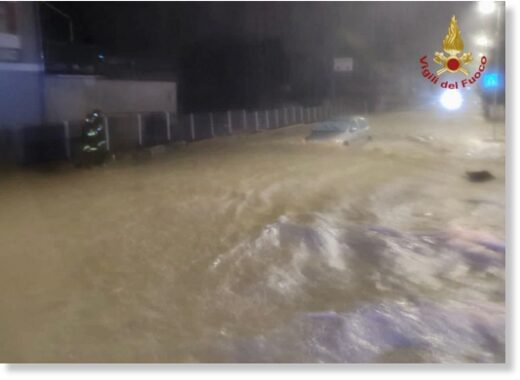 More severe weather has struck in southern Italy, just days after heavy rain triggered massive landslides on the island of Ischia.
Heavy rainfall from 03 December 2022 has affected southern and central areas of Italy.
Flooding prompted emergency rescues in Sicily and Calabria regions, roads were closed in parts of Tuscany and firefighters carried out dozens of interventions in the Lazio region.
Stormy weather also prompted authorities to evacuate an estimated 1,070 residents from risk areas on the island of Ischia, where landslides in late November caused the death of 11 people.