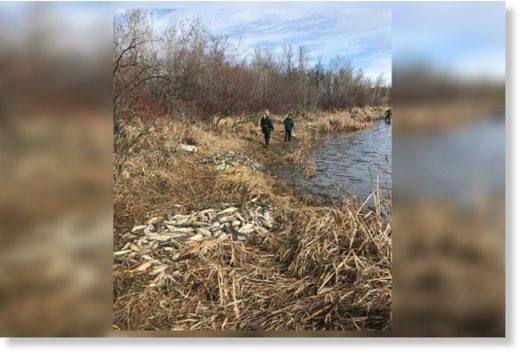 Piles of dead fish were trucked away or buried on the shores of Humboldt Lake this week, after what the area's reeve is calling a bad winter kill.
Posts on Facebook described thousands of fish being found over the weekend, as winds pushed the bodies to shore.
"In some places (they were) two deep, three deep along the shoreline," said Larry Ries, reeve of the R.M. of Humboldt.

He told 650 CKOM while a winter kill isn't unusual in the small lake south of Humboldt, the numbers this year seemed "severe."