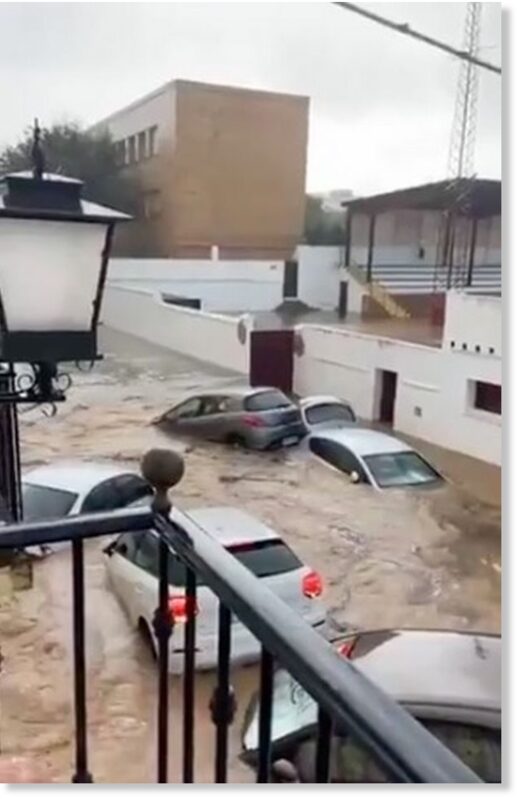 A flood has wreaked havoc in Spain and poured into a shopping centre, with other cars swept away.
Disturbing footage shows water rushing down the stairs of the Mercadona de la Antilla in the city of Huelva.
Torrential rain in the area has been responsible for the flash flooding in the area following severe storms.
A Twitter user shared footage of the flooding and said: "That is an underground mercadona".