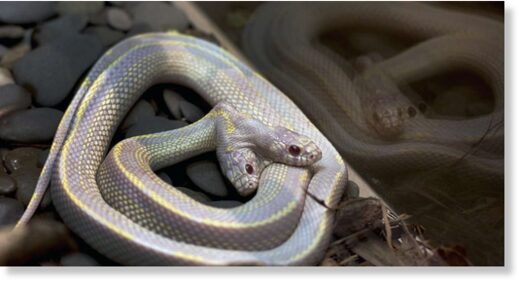 A North Carolina guy with snake-raising experience recently welcomed a two-headed Honduran albino milk snake into the world.
According to Jimmy Mabe of CBS affiliate WGHP in High Point, the snake has two distinct personalities, one of which looks to be more dominant than the other.
"The right side is more aggressive than the left," Mabe explained. "It wants to bite me even more."
Jeff Beane, herpetology collections manager at the North Carolina Museum of Natural Sciences, told
Newsweek
that he has seen a few two-headed snakes, but it is a relatively rare occurrence.