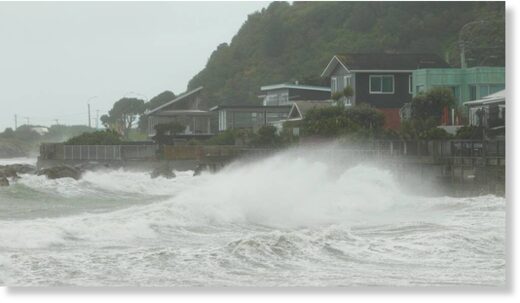 Wellington's weather was so wild yesterday that a wave-height monitor was washed away across the harbour.
The Lower Hutt suburb of Eastbourne was completely cut off by large swells and debris. Roads on Wellington City's south coast were also closed after rocks from the seawall ended in the path of motorists.
Flights were disrupted and ferries across the Cook Strait cancelled.
By pure coincidence, regional and city councillors were visiting what is the maritime equivalent of an air traffic control centre on Beacon Hill at the time of the storm.
The signal station is staffed 24 hours a day and is the first point of contact for ships arriving to and departing from Wellington Harbour.