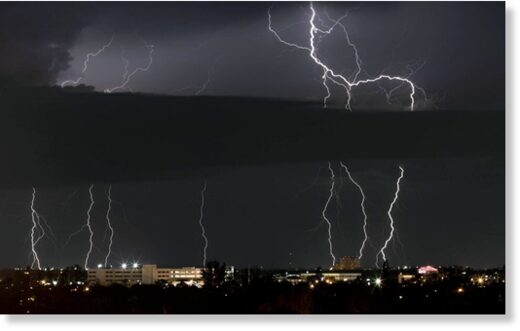 Lightning struck and hit a 16-year-old girl in central Florida, killing her.
Baylee Holbrook was hunting with her father on Tuesday when a lightning bolt struck a tree and hit them, according to the Putnam County Sheriff's Office. Her father, Matthew Holbrook, lost consciousness when the bolt struck, then found Baylee was not breathing when he came to.
Holbrook began performing CPR on Baylee and called 911, the sheriff's office said in the Facebook post. When emergency officials arrived, she was taken to a local hospital where she was stabilized before being transferred to a trauma center.
Baylee died Wednesday morning surrounded by her family, the sheriff's office said.