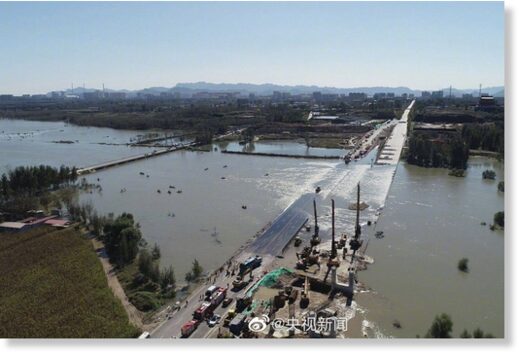 At least 13 people were dead and one missing after a bus ran off a partially submerged bridge and into a swollen river in northern China on Monday morning.
Hebei emergency management authorities said 51 people were on board the bus when it veered off Wangmu Bridge and into the Hutuo River in Pingshan county at around 7am, about 40km (25 miles) from the centre of Shijiazhuang, the provincial capital.
The bridge was partially submerged because the Gangnan Reservoir upstream had discharged water over several days, The Beijing News reported, quoting Qie Yonggang, the official in charge of management and protection of the section of the river.
"The bridge should not be open. There should be security guards watching over the bridge," Qie was quoted as saying.