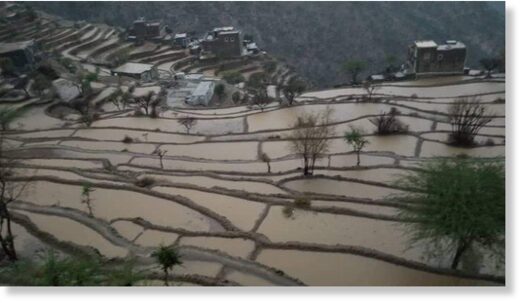 Storms and heavy rain have caused flooding in several parts of Yemen over the last few days.
Figures from the Yemen Meteorological Service show heavy rainfall affected the country from 16 July, 2021.
The Governorates of al-Mahrah, Hadramawt, Shabwa, Abyan and Al Jawf were all affected by floods.
Local media, quoting officials, said at least 14 people had lost their lives as a result. As well as causing loss of life, flooding has destroyed crops, roads and communications infrastructure.